You will also notice the new headlining has a fair amount of overhang, this is to ensure there is more than enough to go around all the bends. This will need to be cut off once the headlining has been stretched and glued/held into position.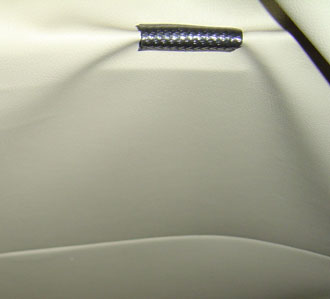 We generally use small off cuts of pinchweld to secure it into place until the glue has dried.
Headlining all stretched out, will need to be glued and the overhang cut off all the way around, fairly easy to do, they can be fitted with the windscreens in, however we do recommend taking them out to ensure a perfect fit.