Our process of seat rebuilding/reconditioning starts with stripping the seats, right down to the springs and frames.
Frames
The frames are inspected for cracks and repaired as necessary, once this is done, the frames are stripped back to bare and painted, this is a standard process we do with every seat we build, some frames are also blasted if the scale and rust is bad.
Springs
Next step are the springs, any broken springs are replaced, 95% of seats require some form of spring replacement, be it from repairs of other upholsterers that have had a go at repairing it at some point or just springs that have let go over time.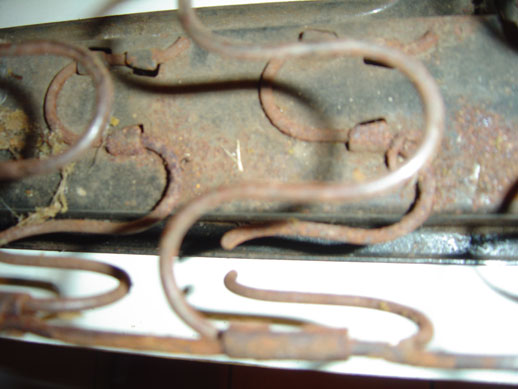 Foam
Foams are very crucial part of the seat rebuilding process, i have seen many customers purchases covers cheaply and fit them onto seats that required foam replacement only to find the covers not fitting correctly. Some foams are non repairable because of damage and deterioration. We replace foams to as new factory, using foam with comparable density and quality.
As can be seen below, many seats we get the foams have already been repaired at some point, patched up as a band aid fix, we believe if the foam is falling apart no amount of repair will make the foam like new and the only way is replacement.
New foams below made by us
Very rarely we will come across factory foams that are in excellent order, such as below, when this happens the cost is reduced to the customer and also the time taken in the rebuild process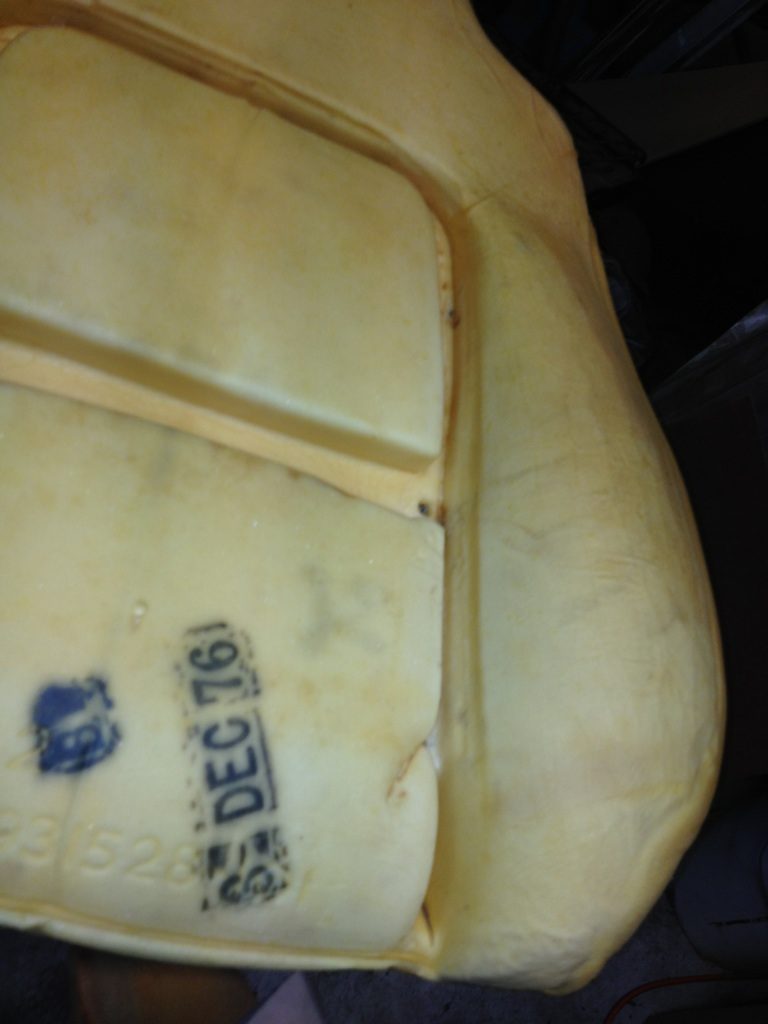 Covers
All of our covers are manufactured by us, we make them as per factory, with heavy duty calico backed foam, foam is equivalent to factory, heavy duty threads and quality vinyls and fabrics.
On many occasions we have taken on the task of fitting covers that customers have purchased cheaply, as you can see below on this LJ GTR cover in the photo, these covers that were bought at a bargain price ended up not being a bargain at all, all covers failed due to not being manufactured correctly, it is the old saying you really do get what you pay for.
The stitching that can be seen has no backing, causing the stitching to stretch apart, from factory this area had a backing/binding to ensure it does not stretch apart
Example of our own cover, note we do not use calico listing for the wire's as this is generally the first area from factory that fails, to ensure this does not happen with our covers we use heavy duty vinyl, we also use galvanised correct thickness listing wires instead of the factory wires which rust, we make all of our covers as per factory.
Finished product
Once the seats are painted, resprung, new foams and covers fitted the seat is as good as new from factory, it is a time consuming process, there are cheaper alternatives to how we rebuild/recondition our seats however when the process is done correctly the seats will last the life of the car without needing any further work for many years to come.
If you are looking for a quality rebuild/retrim on your seats please contact us with your requirements be it custom or factory style.